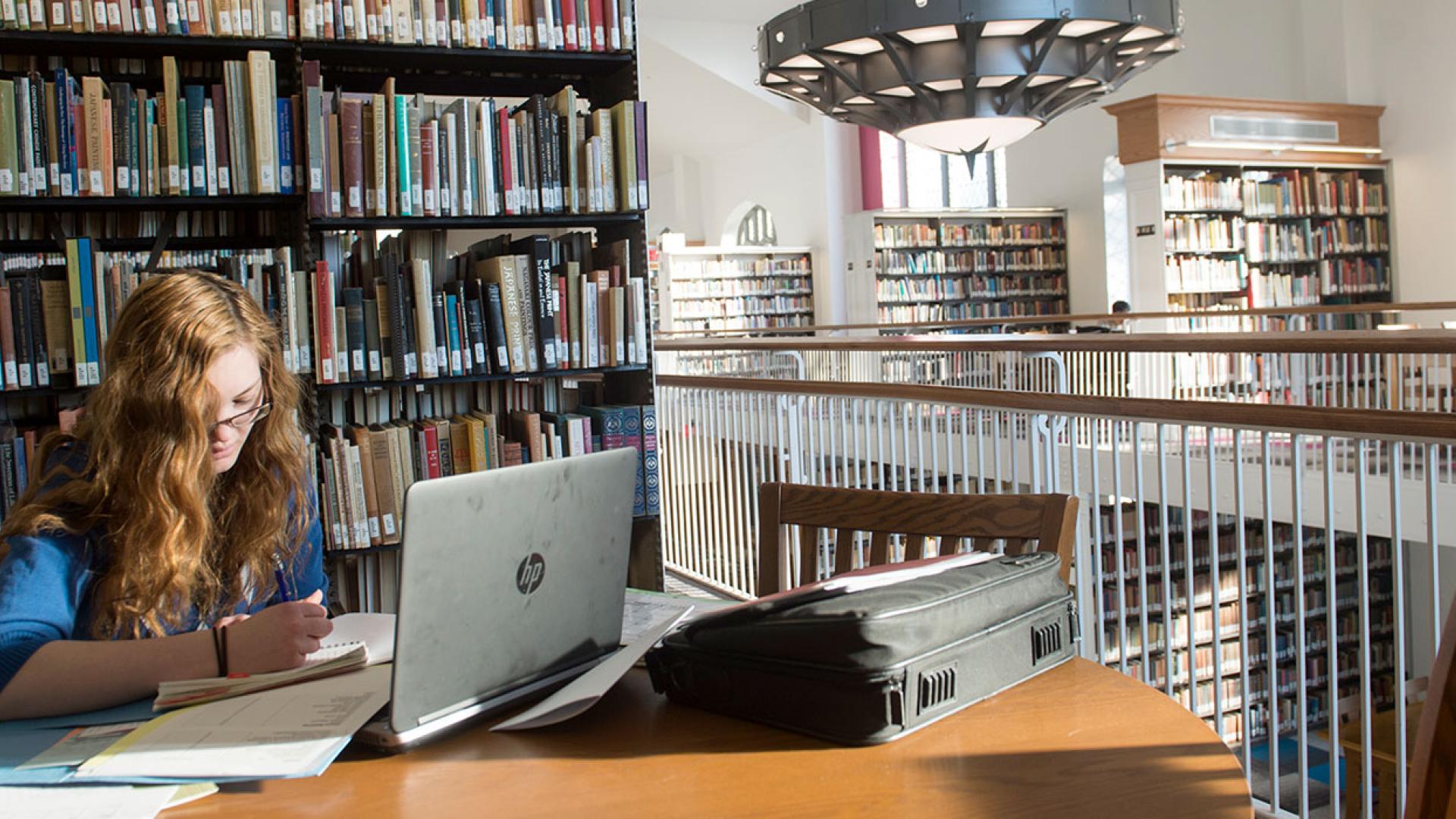 in partnership with
 
Program Vision
Developed collaboratively with Eduspire, a Pennsylvania leader in professional development for educators, the Master of Educational Technology (MET) offers the unique ability to customize the curriculum from more than 40 current ed tech courses based on personal and/or district priorities. 
Courses can also be taken outside the master's program: click here for more information on over 40 courses available individually as Wilson College graduate-level courses
Master of Educational Technology Program Advantages
30 Credits: The MET program, developed by Wilson College in conjunction with Eduspire, is a uniquely designed master's program, consisting of ten 3-credit courses — eight of which have been developed collaboratively by Wilson College and Eduspire and two capstone Wilson College courses. Enrollment into the MET program occurs on a continuous basis and enrolled participants can complete the MET within a timeframe adapted to their personal and professional capacity.
100% Online: The MET degree is available as a 100% online program, although face-to-face courses offered through Wilson College in collaboration with Eduspire are also eligible to be taken as part of the MET program.
Customizable: Enrolled master's participants are able to tailor their master's curriculum by choosing eight courses from the wide selection of educational technology courses offered by Wilson College in collaboration with Eduspire. Courses are provided within a defined structure that facilitates instruction in key educational technology subject areas (see MET Program Structure and Courses). This framework makes the Wilson College Master of Educational Technology program one of the most flexible programs in the nation, allowing enrolled participants to customize the program based on personal and/or school district priorities. Each MET enrollee will work with an advisor who will provide guidance and advice regarding course selection.
Current and Practical: Eduspire's professional development courses are known to be uniquely practical, taught by ed-tech leaders who are generally practicing educators and whose instruction is therefore guided by real-world experience and expertise. Wilson College offers these courses as graduate-level options in partnership with Eduspire, in a powerful partnership that makes this MET program an exciting choice for educators. Eduspire instructors, who are at the same time Wilson College adjunct faculty, design courses based on current technology and tools, with a focus on providing proven pedagogical frameworks and practices that can be implemented immediately into the classroom. The Wilson College MET program offers cutting-edge, practical content with sound theory embedded throughout the program.
Easy Entry: There is no specific sequence of courses.  Jump in and out as your schedule permits. Graduate on your schedule in 1 ½, 2, 3+ years.  (All course work and degree requirements must be completed within six years of taking the first class.)
No Fees: There are no additional fees for courses. Districts generally reimburse course tuition, but not fees. Many colleges charge fees for each course. Wilson College has no course fees.
Competitive Tuition: Tuition is among the lowest in the region. Deferred tuition payment option is available ($50 deferral fee per semester).
Contact Information
Dr. Eric C. Michael 
Director of Graduate Education Programs 
Wilson College
1015 Philadelphia Avenue
Chambersburg, PA  17201
717-262-2045
met@wilson.edu