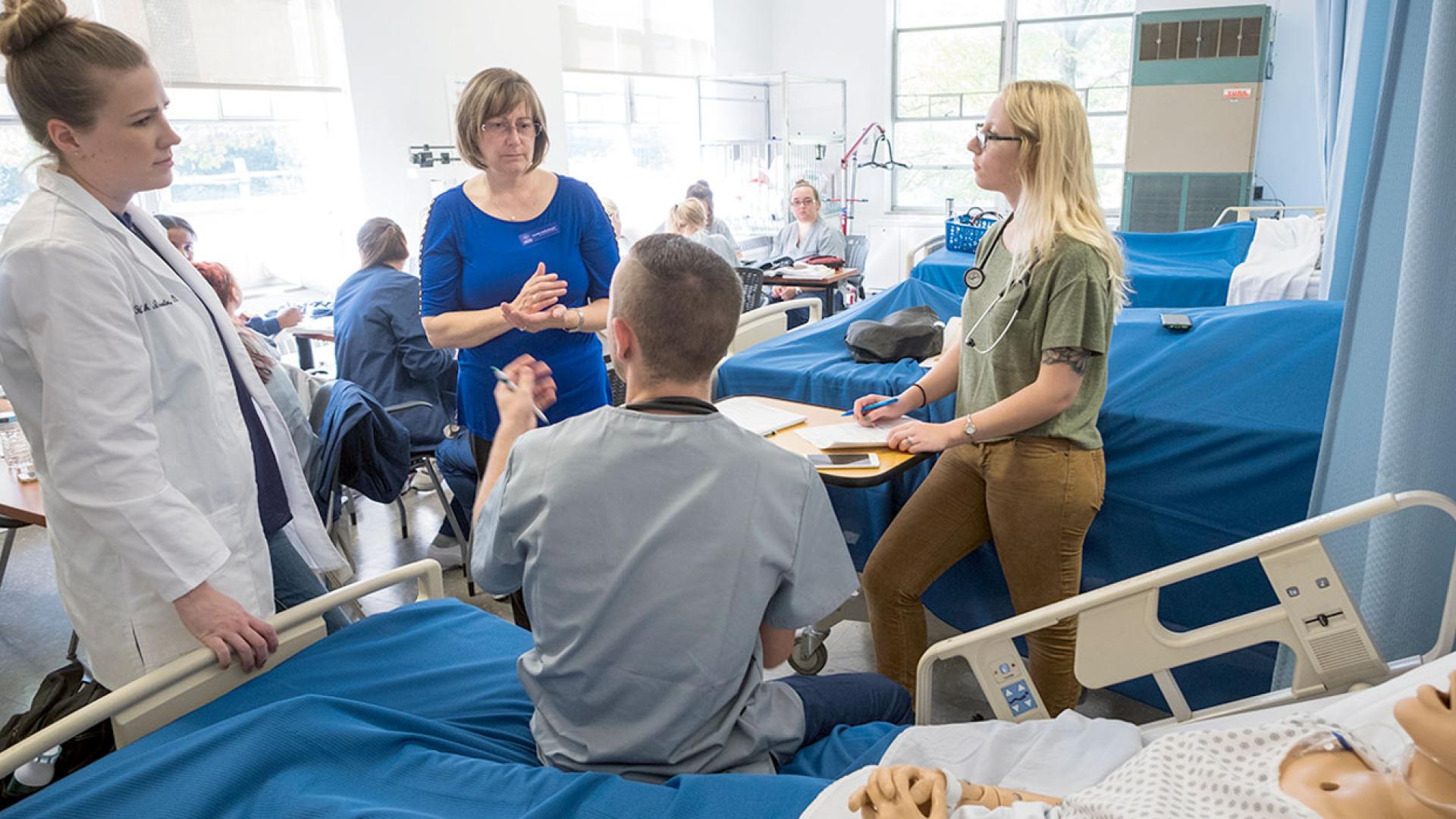 The online RN-to-MSN program is intended for those nurses who have a diploma or associate degree in nursing along with at least three years of experience.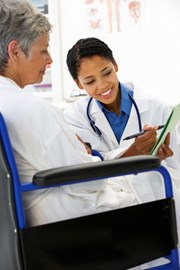 In this online program, students do not obtain a baccalaureate degree and so need careful advising to ensure that this plan of study is appropriate for their career goals. Students complete three semesters (one year) of bridge courses designed to prepare them for success in a graduate program. After successful completion of the bridge, students enter the MSN program.
Admission Requirements
Requires a  diploma or associate degree in nursing from an accredited college or university, minimum of 3 years of nursing experience, or a clinical recommendation
Active RN License in the state in which you practice
GPA of 3.0 (A lower GPA may be accepted upon interview and conditions set at the discretion of the Program Director.)
Resume or CV
One- to two-page essay regarding career goals
Upon acceptance into the RN-MSN program, additional paperwork may be required.
Nursing Program News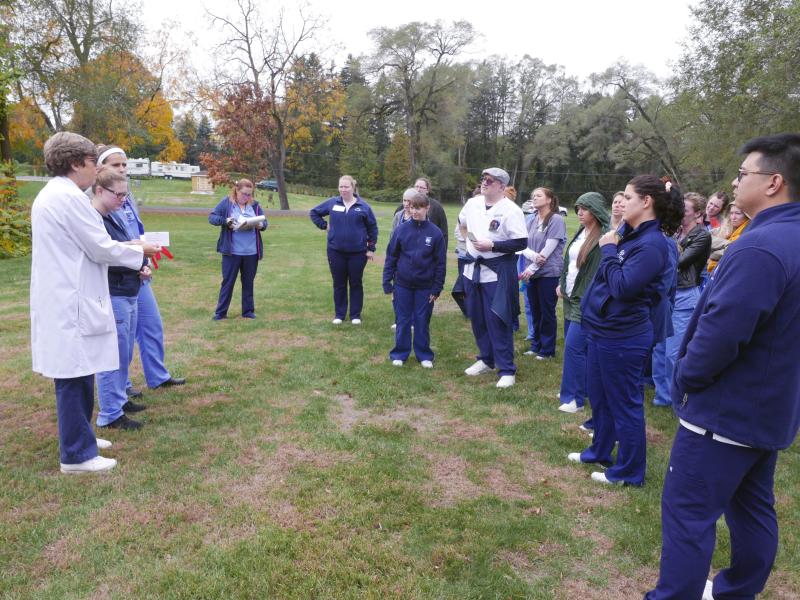 Wilson's Julie Beck, right, gives students instructions just before the simulation begins. More than 100 nursing students from four different area schools converged on the campus of Wilson College Saturday, Oct. 26, for "Community Simulation Day"─a...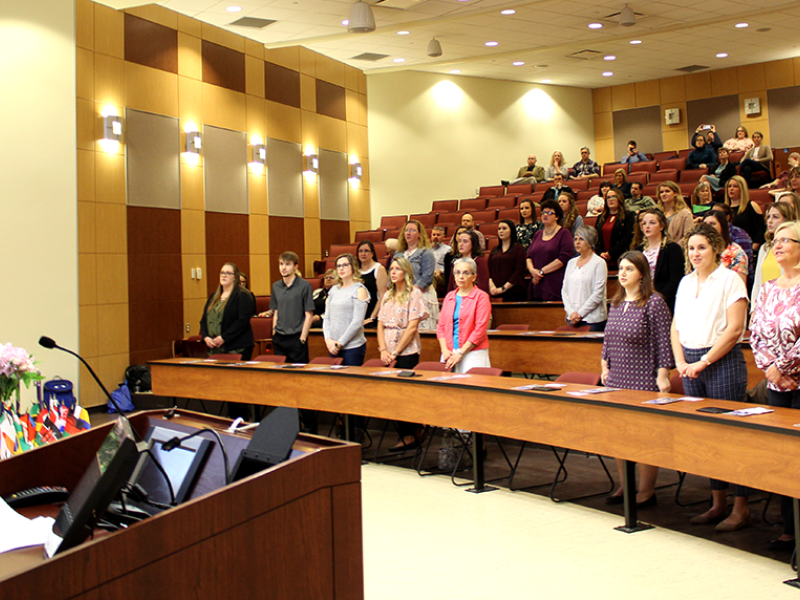 On Thursday, April 4, Wilson College's nursing honor society celebrated becoming the newest chartered chapter of the prestigious Sigma Theta Tau International (Sigma)—an organization that promotes and recognizes excellence in nursing scholarship, lea...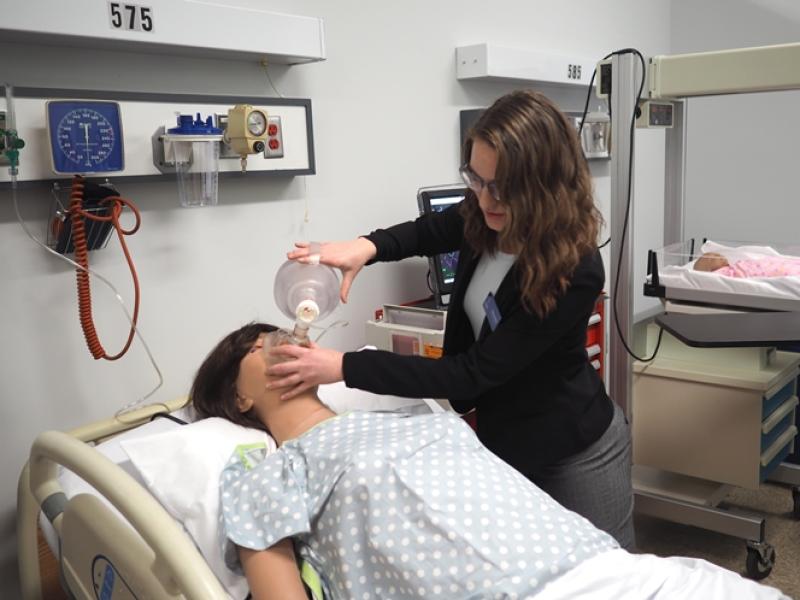 Wilson nursing program lecturer Alaina Smelko demonstrates the new high-fidelity mannequin called Lucina. Gone are the days when nursing students practiced giving injections by using a syringe on an orange. Now with the help of human facsimiles kno...
Professional Licensure Notice
In earning your BSN from Wilson College Nursing, you will meet all of the necessary requirements to sit for the National Council Licensure Exam (NCLEX – RN) and can move forward with Nursing Licensure in the state of Pennsylvania.
Other states that Wilson College Nursing graduates have sat for the NCLEX – RN include: Maryland, Florida, New York, Louisiana, Virginia and West Virginia .
If you plan to practice your nursing profession in a state not listed above, please visit nursinglicensure.org for requirements by state.​