Wilson College and the Smithsonian-Mason School of Conservation
An exciting partnership that offers Wilson students opportunities for focused study in areas of conservation biology.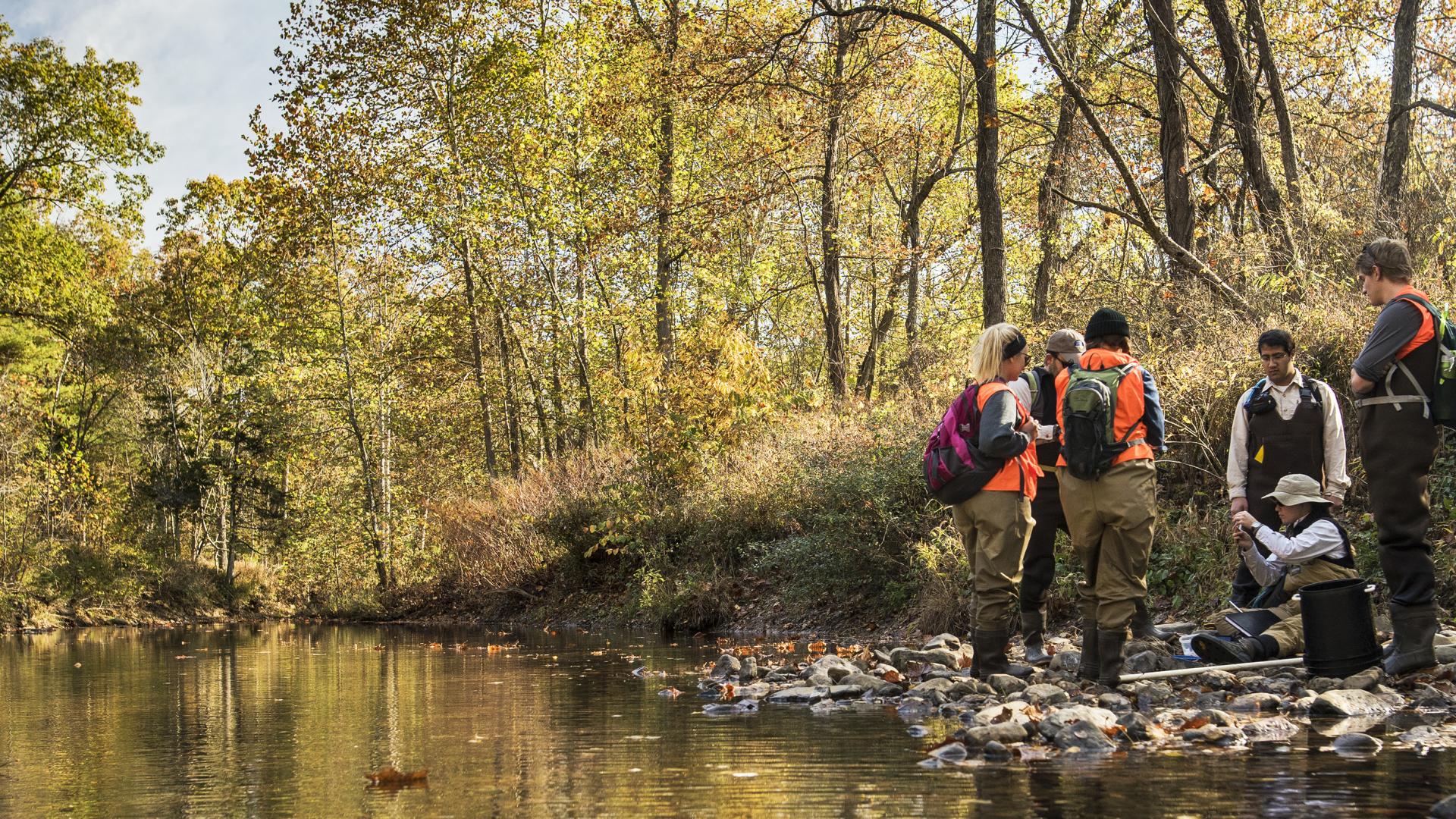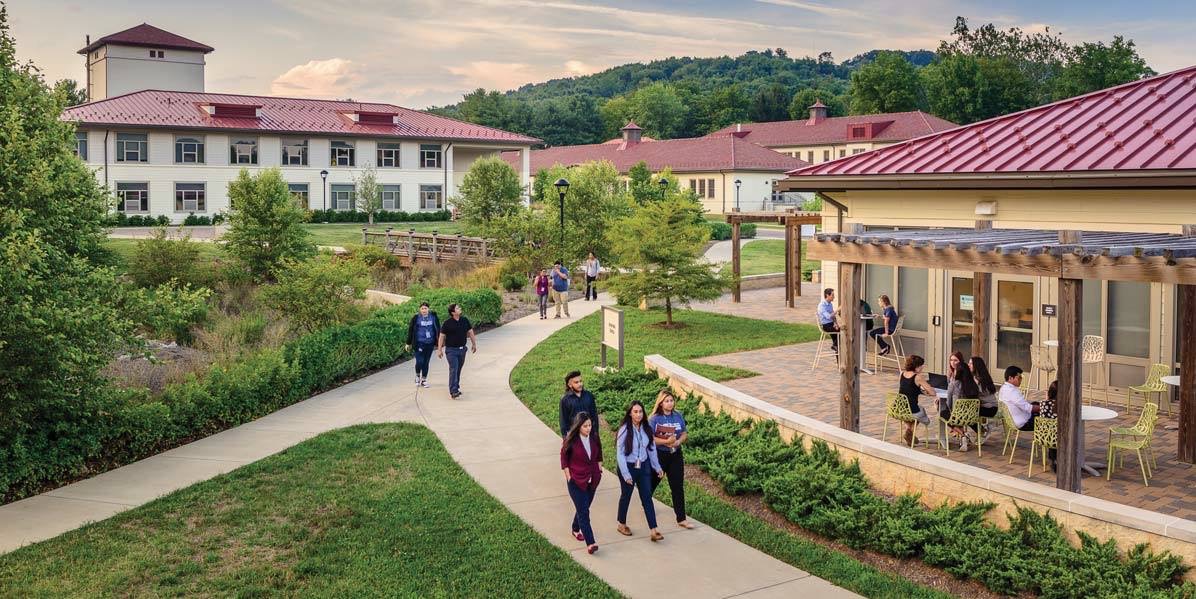 Wilson College students who have a passion for conservation biology can take advantage of Wilson's partnership with the Smithsonian Conservation Biology Institute (SCBI) to study for a semester at the Smithsonian-Mason School of Conservation on the SCBI campus in Front Royal, Va. (pictured above).

This collaboration allows Wilson students to engage in hands-on, interdisciplinary programs in conservation biology with highly qualified world experts, including Smithsonian scientists, George Mason University faculty and colleagues from other U.S. and international conservation organizations. Students discover the breadth of conservation biology—both local and international—and explore its impact not only from a scientific perspective but also from a social, political and economic point of view, as well.

The Smithsonian-Mason School provides students with direct connections to the most current teaching methods and research and fieldwork techniques while sharing Wilson's academic philosophy of developing creative, analytical thinking in a supportive, collaborative atmosphere.Similar to a "study-abroad" program, students live on the SCBI campus for an entire semester and benefit from the Smithsonian-Mason school's world-class conservation research facilities. Through academically intense, hands-on curricula, students emerge from their SCBI semester with unique experiences and a set of skills that prepares them for conservation-related internships, graduate study or professions. This SCBI semester offers a chance to become part of a lifelong, global community of learning that supports visionary thinking and informed practice of conservation biology along different career paths.

Undergraduate Programs
Learn about conservation biology within a social, economic and political context, with an emphasis on problem-solving, critical thinking and hands-on experiential learning.  
SCBI offers three residential semester program options to Wilson students in their junior or senior years. Interested students should contact Wilson Professor of Biology Dana Harriger for early academic planning to choose the program(s) that align with their educational goals. Programs include:
Conservation, Biodiversity and Society A 16-credit semester that explores the ways that science, management and policy address current conservation issues in and out of the field.
Wildlife Ecology and Conservation A 15-credit semester that helps students apply cutting-edge field techniques to survey species in the wild and investigate ecological patterns and processes from local to global scales.
Endangered Species Conservation A 15-credit semester that enables students to evaluate vulnerabilities of small populations and develop successful conservation actions to save them from extinction.

(Photos from George Mason University)
---
Wilson's partnership with the Smithsonian Conservation Biology Institute opens up a world of opportunities for students. Read how Karis Daniel '18 and Danielle Zona '18 took advantage of this new partnership in the feature article, Saving Species.
---