Use of the Collections
The C. Elizabeth Boyd '33 Archives is located within the Hankey Center. Archived materials are housed in secure, temperature- and humidity-controlled stack areas for the preservation of special materials. Due to the uniqueness of our archival materials, they do not circulate outside of the Hankey Center. Procedures for use are designed to ensure proper handling of materials consistent with our commitment to preserving our collections for future generations.
Some records in the C. Elizabeth Boyd '33 Archives have restrictions placed on them for various reasons that include privacy, state and federal regulations, and issues of fragility and preservation. These restrictions are usually noted in the various access tools available to researchers. If you have questions, please contact the Archives for more information.
Visiting the Archives
You are encouraged to visit the C. Elizabeth Boyd '33 Archives to conduct research or just to view our collections. The Reading Room is equipped with tables and outlets. Wireless internet access is available for wireless devices. A public computer is also accessible for  searching the College Library Catalog and viewing other online resources.
Photocopying, scanning or photographing materials in the Archives is done by the staff.
---
Staff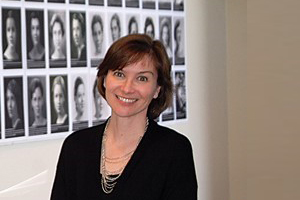 Amy Ensley, M.S.
Director of the Hankey Center
(717) 262-2562
amy.ensley@wilson.edu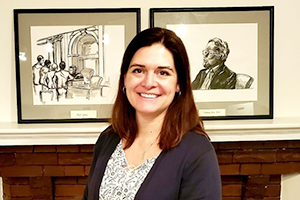 Annika Dowd
Research Associate
(717) 262-2049
annika.dowd@wilson.edu
---
Hours and Location
The Hankey Center exhibits and the reading room of the C. Elizabeth Boyd '33 Archives are open Tuesday, Wednesday, and Thursday from 10 a.m. to noon and 1 p.m. to 3 p.m. and by appointment. It is suggested that all visitors call or email in advance to be certain that staff is available. Please contact us at hankeycenter@wilson.edu or 717-262-2562 to set up a research appointment. Closed all campus holidays.
The Hankey Center is located on the north end of campus along Rt. 11. See the Campus Map for location and directions.