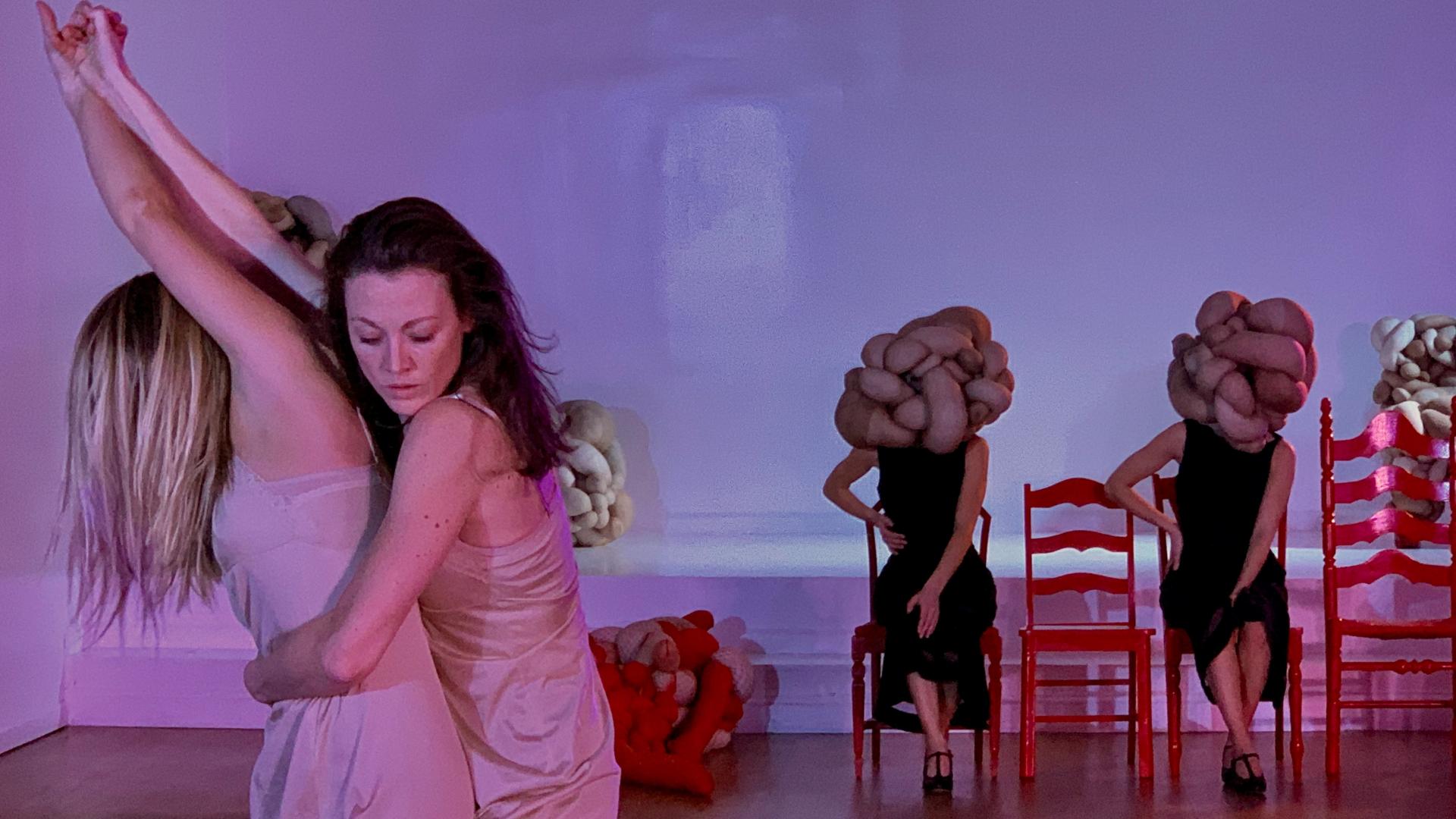 Arrangements. Cleo Mack, Interdisciplinary Artist, 2020. 
The Master of Fine Arts at Wilson College is a two-year (60 credit hour) terminal degree designed for working professionals or experienced practitioners in choreography/movement-based performance, creative writing, transdisciplinary practice, theatre and musical theatre, and visual art. 
This program offers a low-residency schedule tailored to the needs of artists allowing them to reach the next level in their field with the terminal degree, while simultaneously working with others to expand their conceptual and technical expertise.
MFA Campus Residency, July 2022*
| | |
| --- | --- |
| Students Arrive | Sunday, 26 June 2022 |
| Orientation & First Day of Classes | Monday, 27 June 2022 |
| Last Day of Classes | Saturday, 23 July 2022 |
| Students Depart | Sunday, 24 July 2022 |
* If it is safe to do so, we will hold the MFA Summer Intensive on campus in July 2022. Obviously, the plan to be on campus is our desired arrangement, but it depends on COVID-19 conditions at that time. The safety of our students, faculty, and staff comes first, so everyone's understanding and flexibility are appreciated. We will keep you apprised of any alterations to this plan in the most timely manner possible.
Concentrations Offered
Master of Fine Arts in Choreography
Master of Fine Arts in Creative Writing 
Master of Fine Arts in Directing
Master of Fine Arts in Directing & Choreography
Master of Fine Arts in Interdisciplinary Arts 
Master of Fine Arts in Visual Arts
About the Program
This low-residency program requires two consecutive summer residency periods (four-weeks each). The summer intensives consist of individual studio time with faculty mentoring and critique as well as seminars addressing major concerns in the disciplines. The seminars are conducted with participants from all concentrations in order to foster in-depth exploration. During the non-residency periods, students work in regular contact with the Wilson program faculty and an additional mentor that the student nominates each semester (The MFA Director approves the mentor). Non-residency semesters include online coursework and critical response shared among members of the program's learning community. Study concludes with a thesis project and oral defense. 
The Wilson MFA Program locates the study and practice of art-making within human ecology. Therefore, we examine historical art works and develop our own creative practices by investigating the human relationship to our natural, sociopolitical, constructed and curated environments.
Contact
Joshua Legg, MFA
Master of Fine Arts Program Director
email: joshua.legg@wilson.edu 
tel.: 717.264.2781