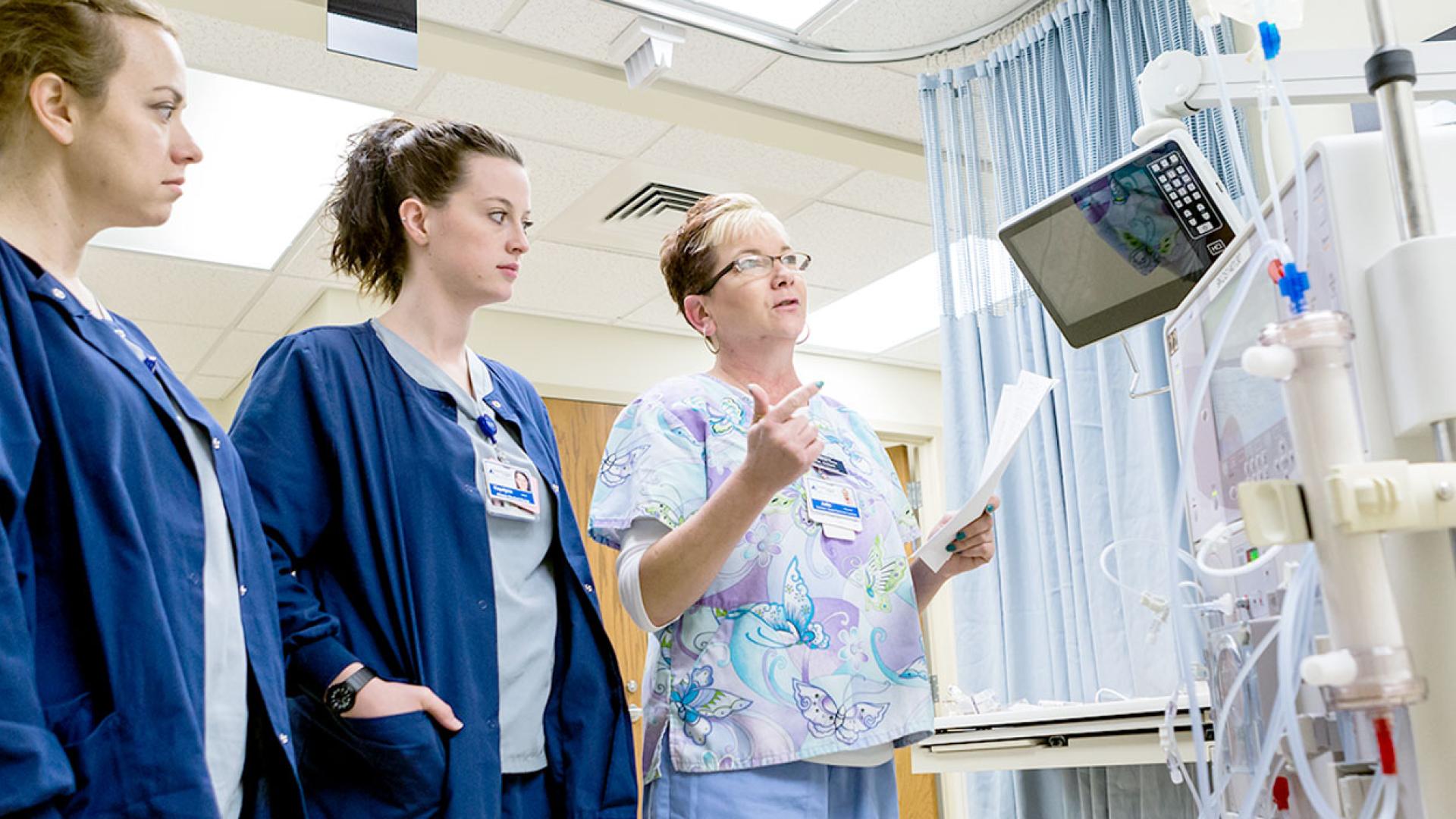 Launch your Nursing Career at Wilson College! Wilson's exciting Bachelor of Science in Nursing degree helps meet the demand for nurses who excel in clinical judgment, collaboration, communication and patient safety. Our interactive skills lab, innovative practical-learning classrooms and partnerships with healthcare providers will give you the experience that you will need to become the most effective nurse possible.
If you already have a professional license click here to learn more about Wilson's LPN-BSN, RN-BSN, RN-MSN and MSN programs. If you are starting to look into nursing as a career choice, keep reading to learn about Wilson's four-year nursing major:
The baccalaureate of science (BSN) in nursing program at Wilson College has been specifically designed to address several key issues:
Create a curriculum that meets evidence-based recommendations by the National Academies of Medicine, The Robert Wood Johnson Foundation, and the Carnegie Foundation


Integrate nursing education with community services  as part of clinical experiences, thus creating graduates who are competent to practice in a variety of settings


Offer students an education that addresses the demand for nurses who excel in clinical judgment, collaboration, communication, and patient safety


Courses are designed so that instead of lecture, the focus is on active learning where students learn how to use information with respect to caring for patients
There's never been a better time to invest in your future.
Nursing Program News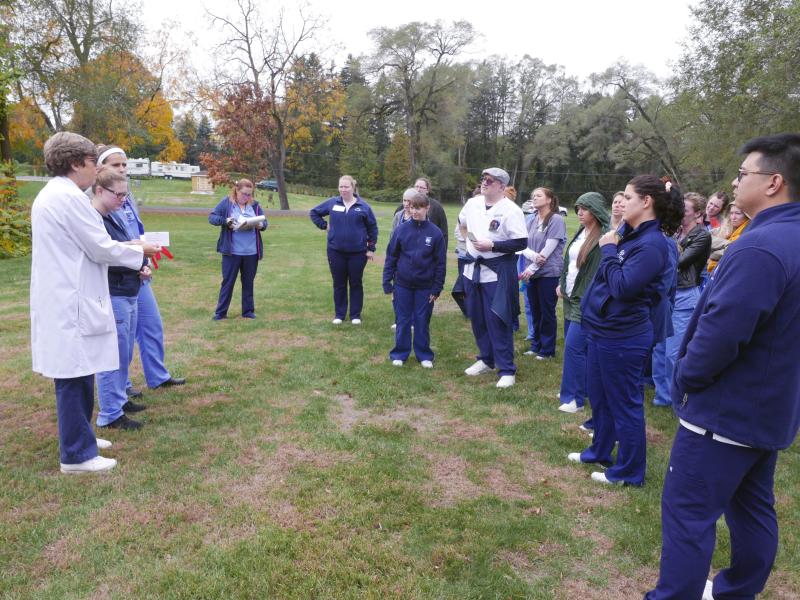 Wilson's Julie Beck, right, gives students instructions just before the simulation begins. More than 100 nursing students from four different area schools converged on the campus of Wilson College Saturday, Oct. 26, for "Community Simulation Day"─a...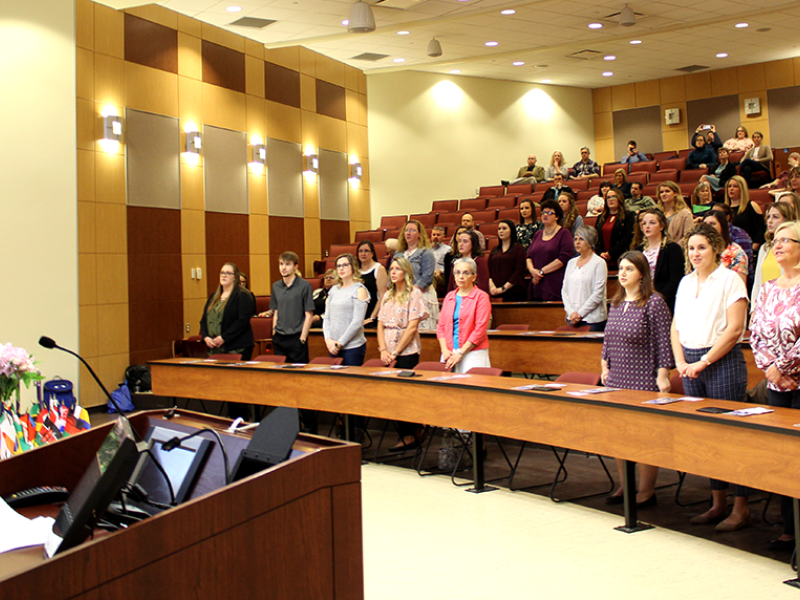 On Thursday, April 4, Wilson College's nursing honor society celebrated becoming the newest chartered chapter of the prestigious Sigma Theta Tau International (Sigma)—an organization that promotes and recognizes excellence in nursing scholarship, lea...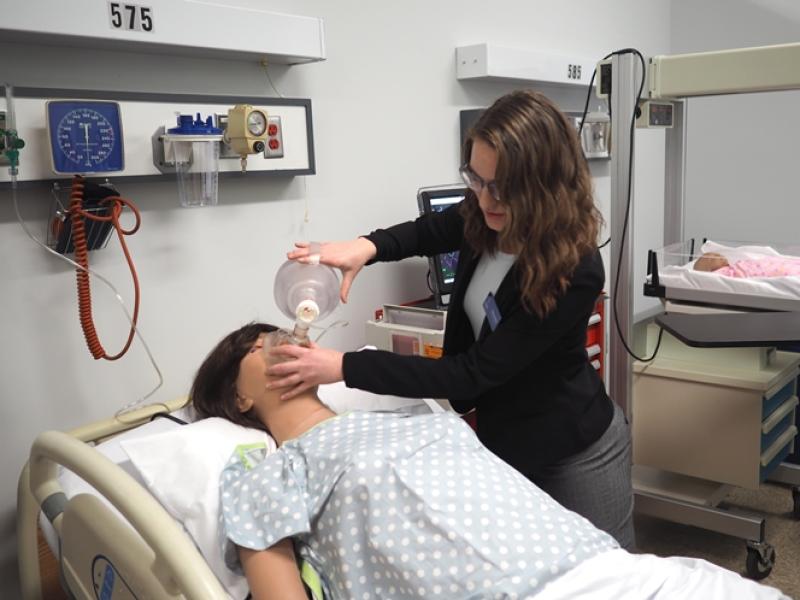 Wilson nursing program lecturer Alaina Smelko demonstrates the new high-fidelity mannequin called Lucina. Gone are the days when nursing students practiced giving injections by using a syringe on an orange. Now with the help of human facsimiles kno...
---
Wilson College is committed to the importance and value of a college education. That's why we work hard to keep our degree programs affordable. Learn more about financial aid. 
Professional Licensure Notice
In earning your BSN from Wilson College Nursing, you will meet all of the necessary requirements to sit for the National Council Licensure Exam (NCLEX – RN) and can move forward with Nursing Licensure in the state of Pennsylvania.
Other states that Wilson College Nursing graduates have sat for the NCLEX – RN include: Maryland, Florida, New York, Louisiana, Virginia and West Virginia .
If you plan to practice your nursing profession in a state not listed above, please visit nursinglicensure.org for requirements by state.​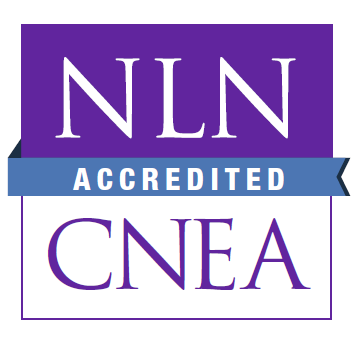 Julie A. Beck, DEd, RN, CNE
Professor of Nursing
Director of Nursing
Chair of Nursing and Health Science Division
717-264-4422
julie.beck@wilson.edu